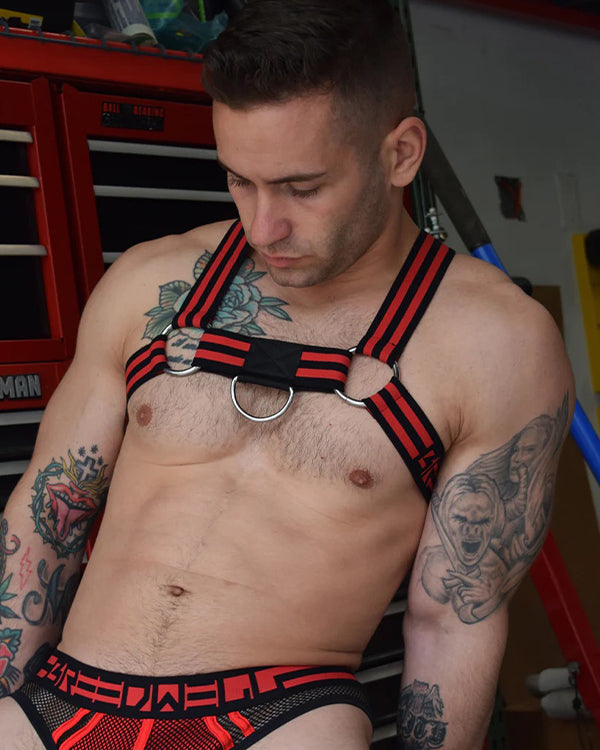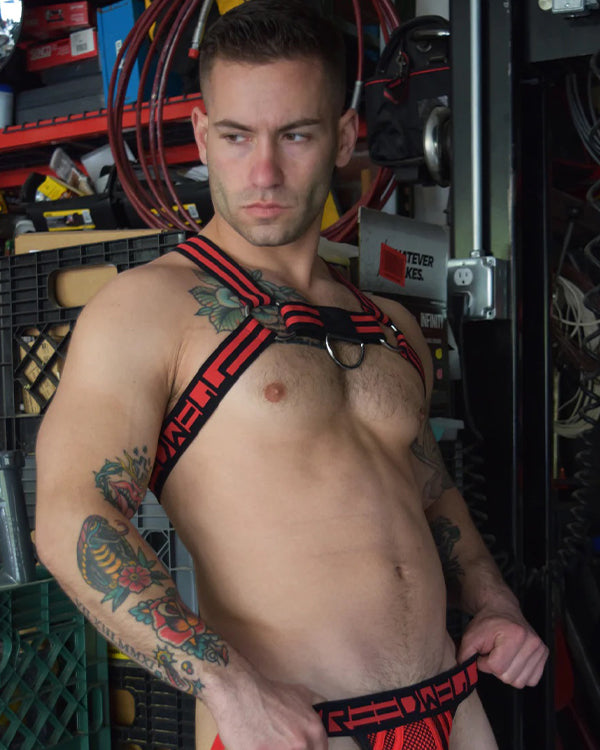 BREEDWELL Voyeur Harness
Do you like to watch?
Men like to be seen, so of course we like to look good too! In the new Breedwell Voyeur Harness all eyes will be on you wearing the sexy stripe design with integrated side logos, the removable center strap, vertical back with PVC logo, and just a camera flash of light reflecting off of the solid stainless steel O-rings.
In this harness - available in red, blue, and black - you best leave your shades open at night when the trick comes over. 
Match it with the Voyeur Brief for the full look!
Specifications: 
Metal hardware
Stretch elastic
Breedwell logo on centre rear strap
95% Cotton, 5% Spandex