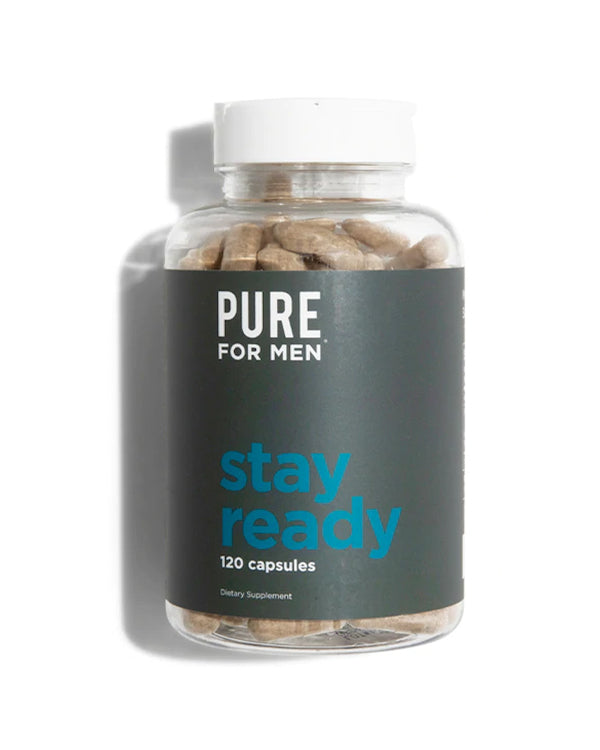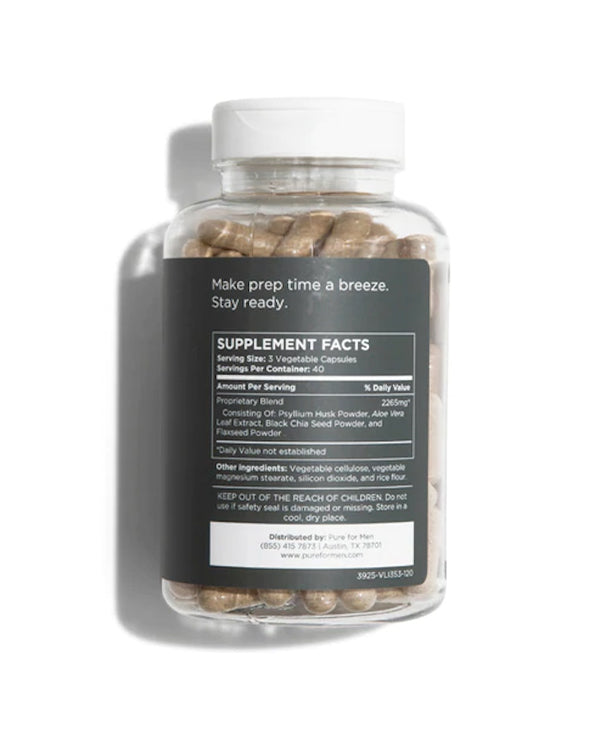 Fiber Supplement - 120 Capsules
BUY 3 ITEMS & GET 15% OFF
Excludes; Outlet/Sale Items, Mystery Underwear, Underwear Club, Special Buys & Gift Boxes.
Cannot be combined with any other promotion
Take it now so you can take it later.  
Looking to upgrade your wellness routine? Add Pure dietary fiber to help support healthy digestion, while making prep time quick and easy. Take daily to help remove excess waste so you can bottom with confidence. 
Pure for men Fiber is the original vegan cleanliness supplement made with a proprietary blend of Chia, Flaxseed, Aloe, and Psyllium husk to promote digestive health so you can have spontaneous fun.  
Contains 40 servings.